The Future Of The Charlotte Mecklenburg School District
This morning, I had the privilege to attend a special Realtor® Hot Topic given by the Charlotte Regional Realtor® Association. CMS' new Superintendent Dr. Clayton Wilcox talked to us about his vision for the the Charlotte-Mecklenburg School District . Dr. Wilcox was very personable in sharing with us his family history, background and over 40 years of work experience in the field of education, having been a classroom teacher for 19 years. He was very candid with us about his commitment to the school district and his intention for it to blossom to become one of the best in the nation.
CMS is currently the 2nd largest district in the state of North Carolina and the 18th largest district in the US. CMS employs approximately 19,000 individuals not including seasonal or temporary employees with almost 9,000 of that number actual classroom teachers. CMS is comprised of 170 schools and 140,000 students within in the district. From those large numbers, I'm sure you understand, CMS is quite a big deal.
After becoming acquainted with Dr. Wilcox and the expertise he brings, I am confident and have great expectation for the future of CMS. I believe his sensibility to important issues will greatly enhance the Charlotte-Mecklenburg School District. As a member the local community, having a well functioning school district is important. It's important not only to employees but to the parents of children attending local schools and other members of the community as well. Dr. Wilcox touched on some things that will be coming in the future in reference to the new student assignment plan and the upcoming Bond vote in November. For those who are unaware, the bond request is for $922 million in capital funding. This money would be used to build 10 new schools (approximate cost $481 million), to build 7 replacement schools (approximate cost $305 million) and to fund 12 renovations and additions (approximate cost $136 million).
There are several other unique things in the pipeline that will enrich the district and push it toward the greatness it is destined to achieve.
For further details on Student Assignment, view this PDF document:
http://www.cms.k12.nc.us/sites/agenda/Lists/Agenda%20Items/Attachments/4601/Student%20Assignment%20Planning%20Year%207.25.17.pdf

Also, here's a link to an article from WSOC-TV on CMS that you may find interesting:
CMS is working to set up parent task force for student assignment guidance
http://www.wsoctv.com/news/local/cms-board-to-tackle-several-issues-during-mid-summer-meeting/570748469
To keep your ear to the buzz going on in the district stay connected via Social Media: Follow CMS on Facebook, Twitter and Instagram

And as always, feel free to comment below with your thoughts.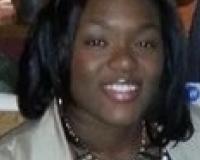 Author:
Franchesca Wicker
Phone:
919-478-8445
Dated:
July 26th 2017
Views:
225
About Franchesca: ...